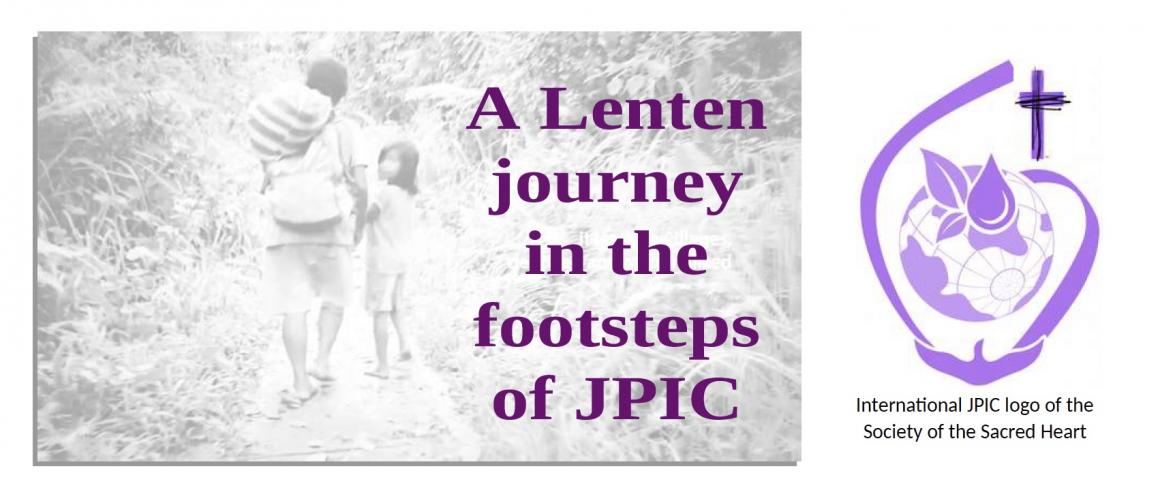 In November 2018, the Society of the Sacred Heart held its first International JPIC (Justice, Peace and the Integrity of Creation) Meeting in the Philippines. Members of the USC Province, Associates and partners in mission spent six months in a reflection process to identify the issues and topics the USC Province brought to the meeting. Though the final document from the meeting will not be out until late June, we have the emerging calls that we would like to deepen and call us to concrete action now. "A Lenten Journey in the footsteps of JPIC" reflects some of the calls that are also priorities for our mission in the United States and Canada.
The international meeting began with two days of retreat prepared by the facilitators, Imma De Stefanis, rscj and Reyna Gonzalez, rscj. These retreat days lend the content for:
The March 2nd virtual retreat on transitioning into Lent through reflection on generative listening and the intersection of personal journey and Lenten journey
The virtual day of retreat on April 13th with a focus on "Vulnerability in our world and ourselves," leading us into Holy Week.
The Holy Saturday reflections on "Radical Hope" and are call to be ambassadors of hope.
The topics for the weekly readings and reflections draw from the emerging calls and the current social justice issues making headlines here and abroad. They invite us to a deeper commitment to Justice, Peace, and the Integrity of Creation in our everyday lives.
Some of you may notice that the logo for the Society's International JPIC Office and used for this retreat, flips the opening of the heart and turns the world upside from what we know as the Society logo. The heart is flipped to suggest that we are looking through instead of looking at the heart. Rather than assuming leadership, we want to follow Jesus – looking through him rather than at him -- and be lead to new horizons. The world is flipped to show that we approach our transformation not from a dominant perspective, but from looking at the world from a new angle and through the eyes of those who are most affected by the issues reflected in our emerging calls.
The weekly postings on this page will begin on March 13 and continue each Saturday through Holy Saturday, April 20th. You can sign up on this page to receive weekly reminder prompts by email. Please share the attached flyer with anyone you know who might want to join us on this journey. All are welcome.