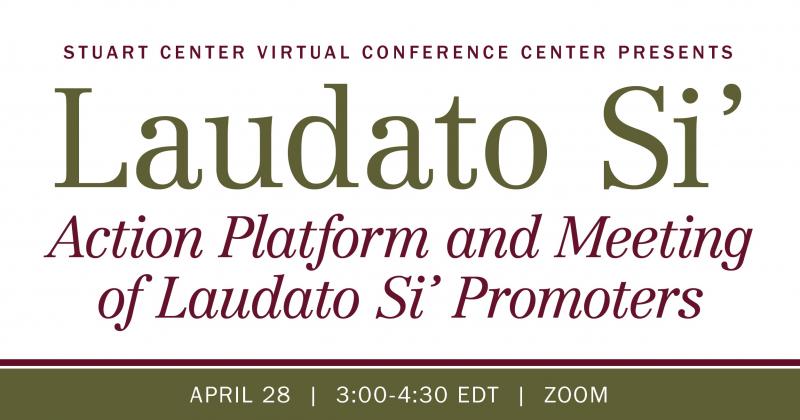 The Vatican Dicastery for Promoting Integral Human Development is rolling out a 7-year Laudato Si implementation plan and asking all Church entities to participate. The Union of International Superiors General (UISG) is working very closely with the Vatican to implement this initiative in religious orders globally. It is a bold and ambitious program, aiming to transform the Church to environmental sustainability in seven years' time.
In the US, this initiative is being led through the collaboration of LCWR and CMSM along with a small planning team, are working to develop the plan for religious orders.  Each congregation has been asked to provide designated coordinators to join this initiative.  
These Laudato Si Promoters will gather for three meetings using Zoom to provide a forum for gathering, community, building, shared planning and shared action.
The first of these meetings will be
Wednesday, April 28
3:00-4:30 PM EDT Time Converter