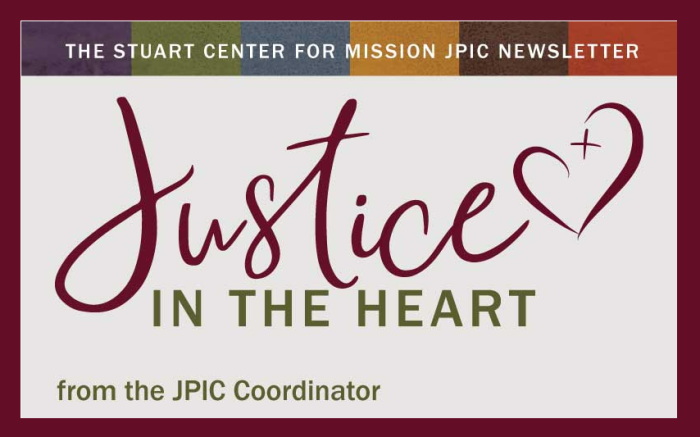 Dear Friends,
All around us, it feels we are living in a time of both grief and resurrection.
We who deplore violence feel despair at the recent news of more young victims of the epidemic of gun violence in American schools, while yet feeling hope at the leadership of young people across America who are taking a stand against it. 
We who stand in solidarity with people on the move are horrified by the deadly fire in a Mexican migrant detention facility last week, even as the US and Canada have completed a new deal to turn away greater numbers of asylum seekers. And yet, we are inspired by stories of religious women and others who are responding to the call to be a healing presence at the borders, and creative initiatives like this program for sending donated smartphones to migrants at the border that offer all of us concrete ways to help. 
We who love the Catholic Church are enraged by new revelations of decades of abuse in the Archdiocese of Baltimore, even as we are gladdened by the Vatican's statement last week repudiating the Doctrine of Discovery. 
We who are marking sacred time this week mourn the eruptions of violence in the Holy Land, even as we are comforted by the rare convergence of Holy Week, Passover, and Ramadan, celebrated by the three faith traditions to whom Jerusalem is sacred. 
Tonight Catholics join other Western Christian churches in the celebration of the Sacred Triduum, the holy days that mark Jesus's final moments on earth -- his final meal with his disciples, his betrayal, and his arrest, torture, and execution. In the coming days, we will move through rituals marking the grief, rage, sorrow, and fear of the Passion story. I pray that we can allow ourselves to enter fully into the mystery of grief in this season, to allow our hearts to be broken by the suffering of others in order to open more fully, to love the world more completely. 
One opportunity to deepen this prayer experience will happen tomorrow, as part of the Christian observances of Good Friday. All are invited to participate in the Virtual Economic and Ecological Way of the Cross, sponsored by the Maryknoll Office for Global Concerns. The Stuart Center for Mission will lead the Fourteenth Station (focusing on Justice for Asylum-Seekers). The virtual event begins tomorrow, April 7 at 12:00 noon EDT. You can follow along and pray with us by signing up here. 
It would be so easy to be overwhelmed by the suffering around us. But we hold on to hope. After all, Good Friday comes to an end, and this Sunday we celebrate the Resurrection of our hope. As Martin Luther King, Jr. said: "if you live close to Jesus Christ, there is something that cries out to you, 'If you can just stand up with the Good Friday, there is another day that emerges.' There is an Easter that comes out. And there is an Easter that comes and blocks out all of the darkness of Good Friday."
Easter is coming. Resurrection is at hand. We wait in hope.  
In solidarity, 
Megan Wilson-Reitz
Justice, Peace and Integrity of Creation Coordinator
p.s. Do you know someone who might appreciate this newsletter? Pass it along! Did you receive this newsletter from someone else? Subscribe here! 
Announcements from JPIC International, Society of the Sacred Heart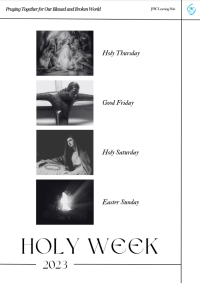 Click the link above to download the Holy Week Prayer Guide published by the JPIC International Office of the Society of the Sacred Heart. Click here to view the full collection of Lenten prayer guides on the JPIC Learning Hub website.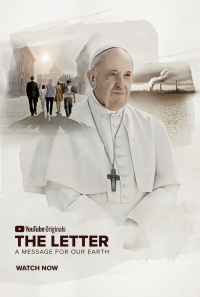 "Working together to Save the World": The European Network of Sacred Heart Schools hosted a conference this past February with 20 school groups from 10 European countries, who watched the film The Letter, then met online to consider how they could work together to save the world. Read more about their efforts here. More international news from JPIC can be found here. 
Peace and Justice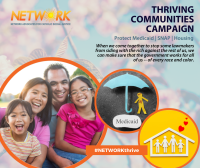 From now through the end of May, NETWORK Social Justice Lobby is advocating to ensure that Congress rejects cuts to Medicaid, housing, and food programs—or the implementation of new bureaucratic hurdles to these programs—in any budget negotiations. Join the Thriving Communities Campaign to learn more and take action.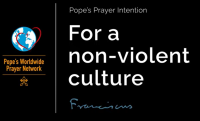 As the Church marks 60 years since Pope St. John XXIII published his encyclical Pacem in Terris, Pope Francis is calling on Christians to pray for a nonviolent culture. The Pope released a video accompanying his prayer intention for April 2023, produced by the Pope's Worldwide Prayer Network.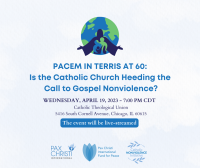 Pax Christi International hosts "Pacem in Terris at 60: is the Catholic Church Heeding the Call to Gospel Nonviolence?" Prominent practitioners of nonviolence will share their experiences of theory and practice, and examine the church's commitment to peace and gospel nonviolence. Wednesday, April 19, 2023, at 7:00 pm CDT. In person and live streamed. Learn more and register here.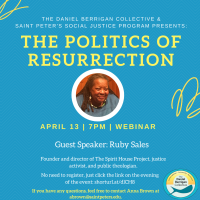 The Daniel Berrigan Collective hosts a webinar "The Politics of Resurrection," with civil rights activist and public theologian Ruby Sales. April 13, 2023, 7:00 PM (EDT). Click here to learn more.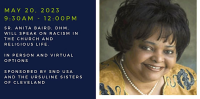 Racism in the Church and Religious Life: Sr. Anita Baird, DHM, will speak at the Notre Dame Center in Chardon, OH, from 9:30 am – 12 pm.  In-person and virtual options are available. Register here. 
Walking with Youth and People on the Move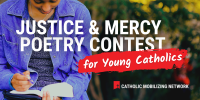 Now through May 1, 2023, The Catholic Mobilizing Network invites Catholic poets ages 18-30 to enter the Justice & Mercy Poetry Contest for Young Catholics with an original poem about the injustice of capital punishment.  Contestants are eligible to win up to $1,000 in cash. Enter the contest or share with a young Catholic poet you know!
The Interfaith Immigration Coalition (IIC) has published a reflection guide entitled Lenten Values: Springing Into Action that offers Scripture, reflections, stories, prayers, and opportunities to take action connecting faith values with the work of immigration justice. Click here to download the guide in PDF format. 
Integrity of Creation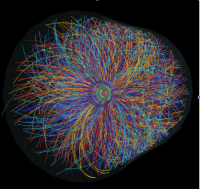 Green Sisters Panel: This April 4 webinar recording features three women religious -- Sister of Mercy Nancy Audette, Sister of Charity of News York Carol De Angelo, and Sister of St. Joseph of Peace Melinda McDonald -- sharing about their personal journeys and the journeys of their Congregations into ecological consciousness. Available on YouTube. 
.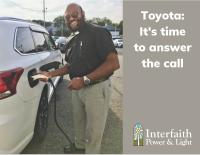 Interfaith Power and Light invites congregations and individuals to participate in Faith Climate Action Week by calling on Toyota to stop lobbying against climate change provisions and join other automakers in pledging to deliver 100% electric vehicles by 2035. Learn more here. 

The Laudato Si' Movement invites people to register and become a certified Laudato Si' Animator. "Fall in love, protect, transform", is the motto that will guide this year's program. Register before April 17. More information here.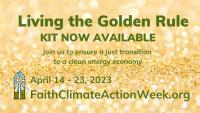 Interfaith Power and Light has published a comprehensive resource for Faith Climate Action Week, coming up April 14-23.  The theme of 2023's Faith Climate Action Week is "Living the Golden Rule: Just Transition to a clean energy economy." This toolkit will equip you to lead faith-based discussion and action. Click here for more.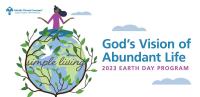 2023 Earth Day program is now available from the Catholic Climate Covenant: In this hour-long interactive program, your community will have an opportunity to pray, learn, discuss, and discern how to take concrete actions, as individuals and as a group, to live simply and yet more abundantly. Download materials here.
Spiritual Resources

As part of the "Pentecost Project with and through Sisters" the Dicastery for Communication offers women religious a free online training on the most relevant current issues related to communication. The course consists of 12 weekly meetings on Thursdays in May, June and September 2023. Meetings in English with simultaneous translations. To register send an email to sisters@spc.va by April 21, 2023 with a CV (specify your speaking language) and a motivation letter. 
News from the Stuart Center: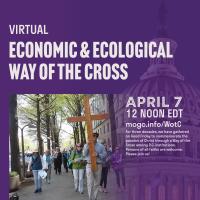 Join us tomorrow, April 7, for the Virtual Good Friday Way of the Cross for Economic & Ecological Justice. The Stuart Center for Mission is a cosponsor and will lead the Fourteenth Station. The program begins online at 12:00 noon EDT on Friday, April 7. Click here to register.