Saint Madeleine Sophie Barat stated that she would have founded the Society of the Sacred Heart for the "sake of a single child." This commitment is at the heart of our mission. Committed to the well-being and safety of all children, the United States – Canada Province joins with schools, the Global Catholic Climate Movement and intergenerational groups across the globe in supporting the Global Climate Strike Movement on September 20, 2019.
Millions of people are expected to walk out of workplaces and homes to join young climate strikers on the streets and demand an end to the age of fossil fuels.
Led by teenagers who recognize the potential threat of the global climate crisis on future generations, especially those living in poor communities most affected by climate change, the movement is striving to raise awareness to the urgency and scale of the current climate crisis. Schools around the country and globe are joining with intergenerational groups and social justice organizations to support the students in this effort.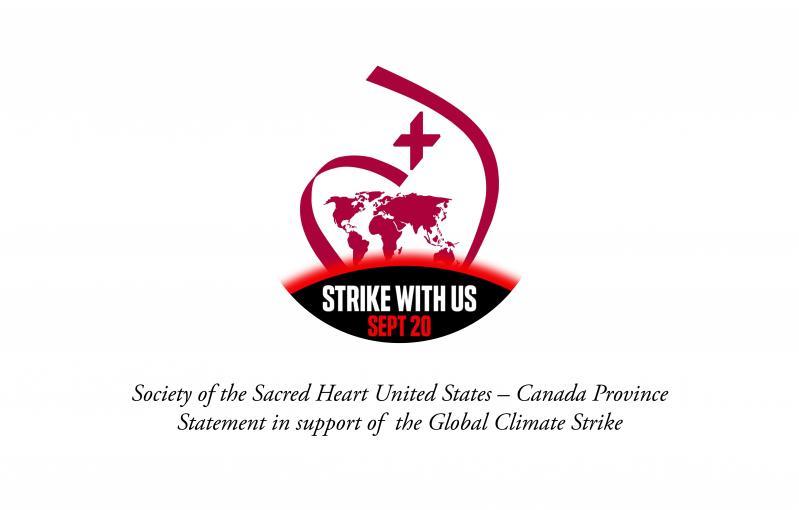 Also, the Stuart Center website as well as websites from national and international social justice organizations will be shut down on September 20 in a show of solidarity with the students and their movement. The Stuart Center, a ministry of the United States – Canada Province, works for social justice through education, empowerment and partnership with others at the national and international level.
If you would like to support this movement in your community, go to Global Catholic Climate Movement: https://laudatosigeneration.org/rise-up/
Meg Causey, RSCJ
Director of Justice, Peace and Integrity of Creation
Society of the Sacred Heart, United States – Canada Province
 
KEY LINKS AND RESOURCES
From Catholic Climate Movement
Key Websites
Key Resources
Relevant Vatican Statements:
Prayer Resources
Websites/Resources from Catholic and Other Faith-based Groups:
Resources for Schools
Other Statements and Letters:
Multi-faith Resources: