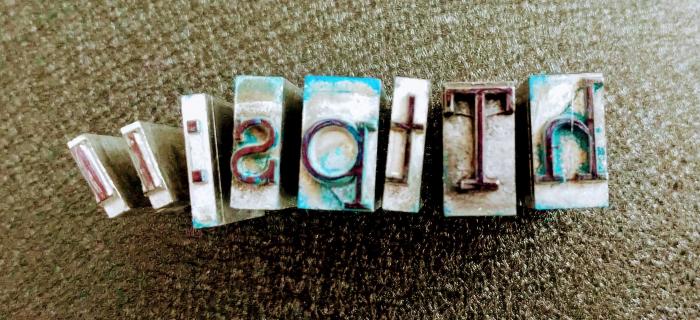 One of the questions we are frequently asked is "How much does it cost for a website?" Our usual answer is "It depends." It's kind of like asking "How much is a new car?" It depends on a lot of factors, such as which options you want to include, whether it's a Tesla and so on. Your best bet is to put together a strong RFP (Request for Proposal) that you can send around to give an accurate idea of the scope of the new site and get an accurate estimate of what it will cost to build it. (Note that we don't recommend blanketing the internet with this RFP – save everyone, including yourself, some time by selecting a few organizations to receive it).
The main goal of an RFP is to accurately portray your needs and your dreams for the new site. If you are sending the RFP to multiple organizations or designers, you will want to make sure that they are all making estimates for the same project so that you can compare apples to apples.
That said, it's good to specify that you are open to suggestions and innovation solutions you may not be aware of if there are aspects that don't have hard-and-fast requirements. You don't need to worry about the technicalities of how the site will do the things you want it to do – in responding to the RFP, we will make a recommendation as to how we will meet your needs.
Listed below are some suggested categories and information to include in your RFP:
Organizational Overview:
If we haven't worked together before, we'd love to get a description of your organization, your mission, how long you've been around, and anything else you feel may be important to share. It would be helpful to include examples of your marketing materials, logo, current website, etc.
Website Overview:
In plain English, describe your vision for the site. Is it a complete rebuilt or a redesign of an existing site? What is prompting this project at this point in time?
Project Criteria:
List any specific criteria for the project, including things like timeframes and budget range. These will help us determine how much time and customization can be allocated to the project. We try to be flexible and find a way to work with groups that gets them the best website possible within the constraints that are available.
Site Goals:
Do you have specific goals for the new site or the site revision? How will those goals be measured or compared to the current site? These goals may be based on issues that have come up with the current site, changes in your audience demographics, changes in technology, or another factor, but identifying them early on will help us keep them in the forefront of the project.
Audience(s):
Who is your target audience? (There may be multiple audiences). What do you want them to see first, what do you want them to do when they come to your site?
Organizational Peers:
List the websites of some of your organizational peers (groups that do similar work, share similar audiences, etc.)
Current Web Setup:
Do you have a site currently? What is it built on? How do you update it? What are the pro's and con's of it? Share statistics of the current site, things are going right, things that are not working well.
Site map:
List a rough structure that you think the new site will have. For example, what will the main menu look like, and what will each item go to? This may change as development continues.
Look and feel (design/layout):
Do you have any specific ideas for the look and feel of the site? Does your organization have branding guidelines that we should know about? Have you done any rough sketches, mood boards, or wireframes that would be helpful for us to see? What style or mood should the site convey? Describe with words the mood or personality that your site should have. For example, should it give a corporate feel with clean, straight lines? Should it be a softer feel, with rounded edges and gradients? Should it be bolder and grungy? This will tie in with your primary audience, so feel free to reference back to that section as needed. We may ask for further details if something is unclear.

Homepage:

Often a site will have a separate structure for the homepage, to allow more information to be presented in one place and give an overview of all the places the visitor can go (or at least to highlight specific places). What will be important to include on the homepage? What do you want your visitors to see first if they happen to visit your homepage (as opposed to landing on an internal page through a search result, for example)? What do you want them to do? (You may tie in thoughts about various audiences here as well, if you have multiple audiences that may be interested in different parts of the site).

Internal Design:

Will the internal design be consistent, or are there areas of the site that should look slightly different? If so, please describe the various areas and how they may be differentiated (for example, specific header graphics for specific areas, or a slight change of the color palette in the look and feel, or a complete restructuring of the page)? What is the goal of making these sections different?
Branding Guidelines and Color:

Do you have a package of branding guidelines that we should follow as we develop the look and feel? Do you have specific colors that are used consistently? Should the site's design match anything else you have already developed (in print or video, for example), or will your other communications be revised to match the site? Do you have a logo, or multiple versions of your logo? (Please provide your logo in vector form if possible, otherwise as a high resolution raster image)

Examples of Mood/Functionality/etc.:

Provide a list of sites that have something about them that you like, whether it is the way the menu works, the general mood and feel of the page, the structure or layout, or anything else in particular. We may have more questions for you regarding the sites you list here, so don't worry if you're not sure how to describe what it is you like (or don't like) about a site, just try your best.
Content:
Will you be using new content or pulling existing content from your current site? How will the content be input? Do you have access to a database from your current site which we could try to import into the new site? How will content be provided to us? Are you interested in adding any content that may need to be added manually as part of your training in the new site's administration? What types of multimedia (flash, audio, video, etc.) will you be incorporating into the site? Will the site be integrated with other social media accounts (Facebook, Twitter, YouTube, Flickr, etc.)? Will you be targeting certain keywords for search engine placement?
Other Specifics:
How many people will be adding or updating content? Will there be a community portion to the site, or a members-only area? What new features do you want to add? Which areas will be added to regularly and which will be more static? What types of interactivity do you want to see? List any functions that the site will perform besides simply showing content on a page (shopping cart, membership, registration, calendar, forum, blog, SSL, etc.) Are there any programs or platforms that you will be using which the site will need to integrate with? Do you have a host you would like to use or an in-house server? How do you wish to track usage on the new site? Any other technical considerations? Do you need to set up email at your domain or do you already have it set up and want to keep it as it is? Who will do long term maintenance and security upgrades – someone on your staff, or would you like us to include that in our estimates?
Post Go-live Strategies:
How do you plan to market the site once it is live?
Conclusion
These are some of the things we recommend including in an RFP. Feel free to use the guidelines above as you prepare yours. Of course, if you have anything else specific to your site that is important, you should include it also.
If you have an RFP ready to go, please feel free to contact us.