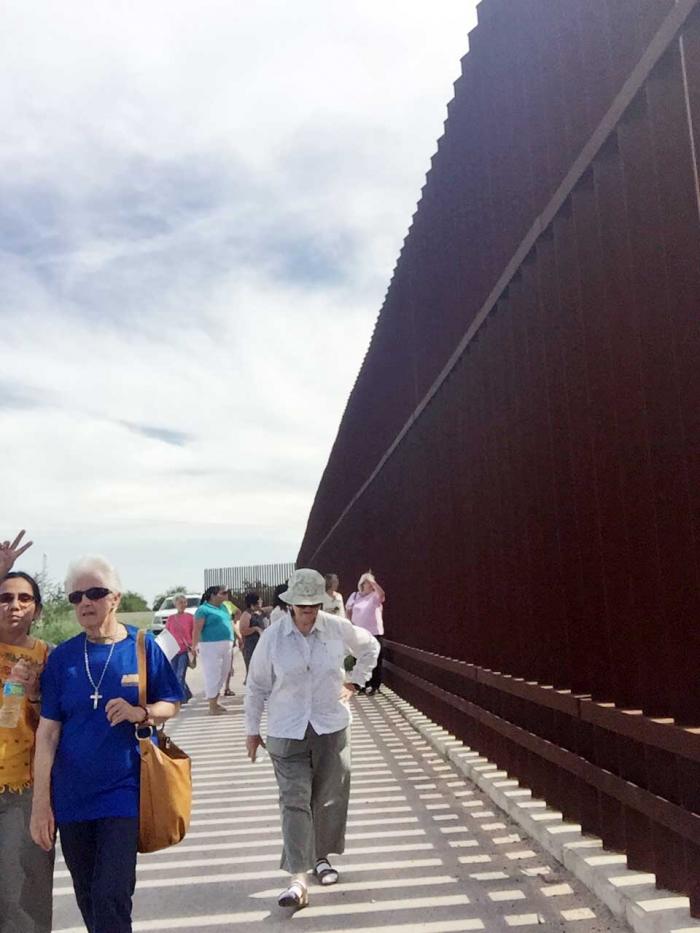 We are pleased to announce the 2020 Border Witness Program in McAllen, Texas, the US side of the border with Reynosa, Mexico.  The Border Witness Program provides a powerful, first-hand look at the human experience behind the issues as well as a critical, analytical look at the systemic issues contributing to the complexity of migration and immigration at the US-Mexico border.  This time the program will be designed to align with the  Society's international JPIC (Justice, Peace and Integrity of Creation)  imperatives as articulated in the document Being Artisans of Hope in Our Blessed and Broken World which was distributed in June 2019.  The JPIC imperatives implore us all to: 
critically reflect on our relationship with power; 
transform and be transformed through advocacy that begins with soul-searching honesty; 
care for our common home; and 
welcome people on the move and walk with those who seek refuge and who hope for a better future.
IMPORTANT NOTE:  This program includes a visit to a detention center for unaccompanied minors. In order to be granted entrance one must apply no later than December 8th AND provide 3 forms of identification for security clearance (copies of driver's license, social security number and passport page containing personal information).  These materials will be collected via email as soon as we receive your application so please have them ready to go.  
Cost: $400 participation fee not including airfare.  The participation fee covers the cost of: all meals, local ground transportation and materials. 
Dates:  February 15-20, 2020
Join us in this journey at the border.
If you have any questions please email the program coordinators  
Reyna Gonzalez, RSCJ and  Imma De Stefanis, RSCJ  at: eil@stuartcenter.org